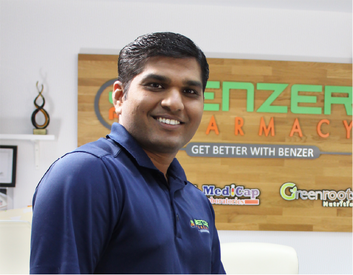 Alpesh Patel
President
Alpesh Patel has over 15 years' experience in the field of pharmacy with strong skills in pharmacy business concepts. He has earned a Bachelor of Pharmacy degree from Shri Sarvjanik Pharmacy College in India and is currently a licensed pharmacist in the state of Michigan.
As the president of Benzer Pharmacy, he is responsible for overseeing core business management and development of the company including execution and financial management of all Benzer Pharmacies. He also offers technical knowledge as a pharmacist, and skill in managing a successful chain of over 65 pharmacies across 25 states along with a growing franchise model.
Alpesh strongly believes that "Every problem has a solution. It just takes effort to find the right one. Never give up!"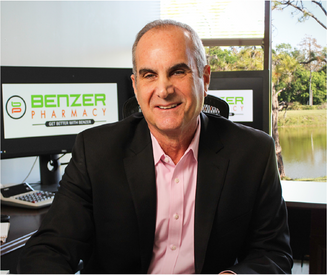 Robert Shatanoff - CPA
Chief Financial Officer
Bob is the Chief Financial Officer of Benzer Pharmacy and Benzer Pharmacy Franchise. He has over 25 years experience in accounting including mergers and acquisitions. Bob has spent the last 12 years in the Healthcare and Pharmacy industry, bringing a wealth of experience to Benzer. He has earned his Master's Degree in Taxation from DePaul University in Chicago and a Bachelor's Degree in Financial Accounting from the University of Michigan.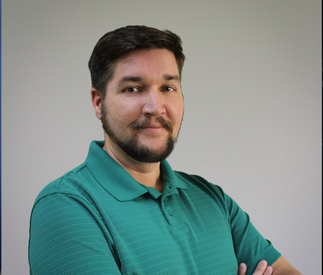 Noah Chapman
Chief Operating Officer
Noah has served as Benzer's COO since May 2018. He has 20 years of pharmacy operations & management experience with some of the largest names in the industry. He has developed and lead state and national pharmacy, clinical, and health system partnerships.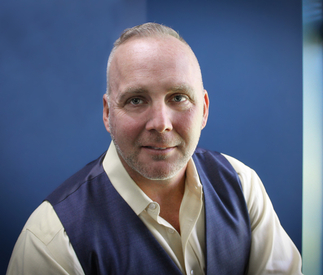 Dan Dunmire
National Business Director
Dan serves as Benzer's National Business Director. He has 20 years of pharmaceuticals and specialty experience with multiple positions and responsibilities ranging from sales management, managing markets, and access. Dan has managed and constructed multiple award-winning teams by implementing refreshing management techniques and access trainings.