Solutions Offered
Explore our clinical solutions designed to make every aspect of your life better!


Immunizations
Immunization prepares the body to fight against illness. Our highly skilled pharmacists are trained to conveniently administer a wide range of recommended vaccinations.*Available at select pharmacies

Chronic Disease Management
Benzer Pharmacists coordinate with multiple health care providers for patient that have chronic or terminal conditions, including patients who require multidisciplinary, by planning the patient health with at least two other health or care providers.

Chronic Care Management (CCM)
We work closely with your doctor to ensure the best outcome for your health to manage your care. Covered by Medicare Part B, CCM offers patients with multiple chronic conditions the opportunity for monthly consultation services in 20-minute sessions. A Benzer Pharmacist will communicate with health care providers to coordinate care and offer patients additional health services depending on their need.

Comprehensive Medication Reviews (CMR)
A CMR is an interactive consultation of a beneficiary's medications (including prescriptions, over-the-counter (OTC) medications, herbal therapies, and dietary supplements) by a pharmacist or qualified provider that is intended to aid in assessing medication therapy and optimizing patient outcomes.

Health Screenings
Our locations will conduct a full health screening to identify high blood pressure, diabetes, high cholesterol, or other undiagnosed conditions. Our pharmacists influence patients to follow-up with a physician to receive pharmacologic treatment for better treatment depending on the severity.

Medication Therapy Management (MTM)
Benzer Pharmacy's MTM program aims to optimize drug therapy and improve patient outcomes by reviewing all medications a person is taking and creating a single record, as well as offering counseling and coordinating with prescribers.

Smoking Cessation
Benzer Pharmacy wants to help smokers quit to improve health and reduce risk of smoking-related illnesses by assembling a plan to quit, find social support, and managing cravings.

Bedside Delivery
Benzer Pharmacy's Bedside Delivery Program ensures hospital patient have their medications in hand before discharge. Once home, our pharmacists are available as a consultative resource for any concerns, including medication management assistance. *Available at select pharmacies

340B
Benzer Pharmacy's 340B program strives to partner with every eligible covered entity in the United States to improve the lives of indigent populations, and the healthcare providers that serve them. We have a specialized team ready to assist in program customization, financial savings redirected back to patient care, 340B program insight, and an inventory replenishment model.

Diabetes Services
Benzer Pharmacy has partnered with several diabetes education and prevention associations to deliver its patients a robust diabetes program for prediabetics and diabetics alike. Our goal is to tackle this disease affecting 1/3 of the U.S. population by offering consultation services at select Benzer stores.

Refill Synchronization
Benzer Pharmacy will proactively align refill dates for patients with multiple medications, which results in fewer visits to the pharmacy, increased patient adherence, and enhanced clinical benefits.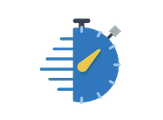 Convienience
Our convenience services such as free delivery, 24/7 refills and ExpressPay are here to make your life easier.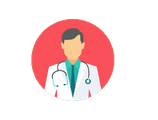 Qualified Staff
Our team members are highly experienced and accredited to provide the highest level of service possible.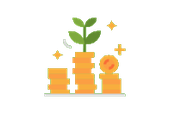 Savings
We work hard so that you can save money on your meds. Talk to a staff member today and how you can save.